While Apple had previously been rumored to include a periscopic zoom lens in its iPhones last year, the company has yet to launch a smartphone with a dedicated camera with magnification capabilities. But, it seems that the technology is still in the works as the company patented a 'Periscopic Camera Module'.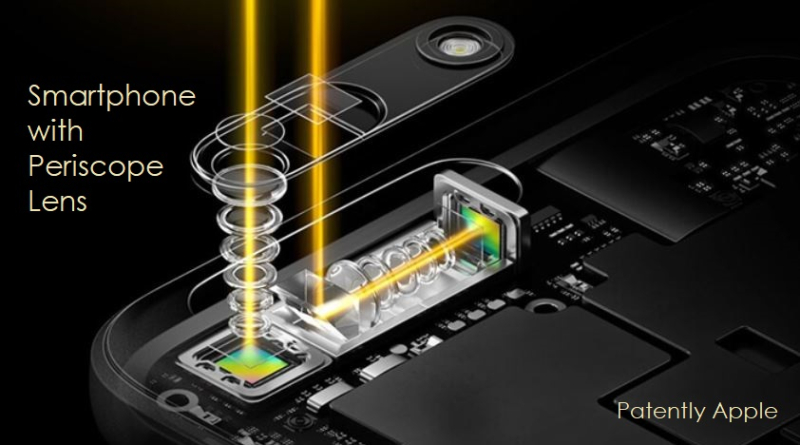 According to a PatentlyApple report, the US Patent and Trademark Office published a new patent application, earlier today (29th January 2021). In the documents, the Cupertino based giant's invention is for a folding camera technology with a range of 85 to 165mm. This folded camera could perhaps be used in a small form factor camera module. The patented camera features two light folding elements and a lens system located between these two elements.
Furthermore, the lens system itself may be independent from the light folding elements and it may also include an aperture stop and lens element with a refractive power mounted in a lens barrel. In simpler terms, the camera system could essentially offer superior optical zoom capabilities paired with additional digital zoom functionality as well. We can expect this technology to arrive in future iPhones, although, it is currently unknown if the new camera lens would ship with the 2021 iPhone lineup.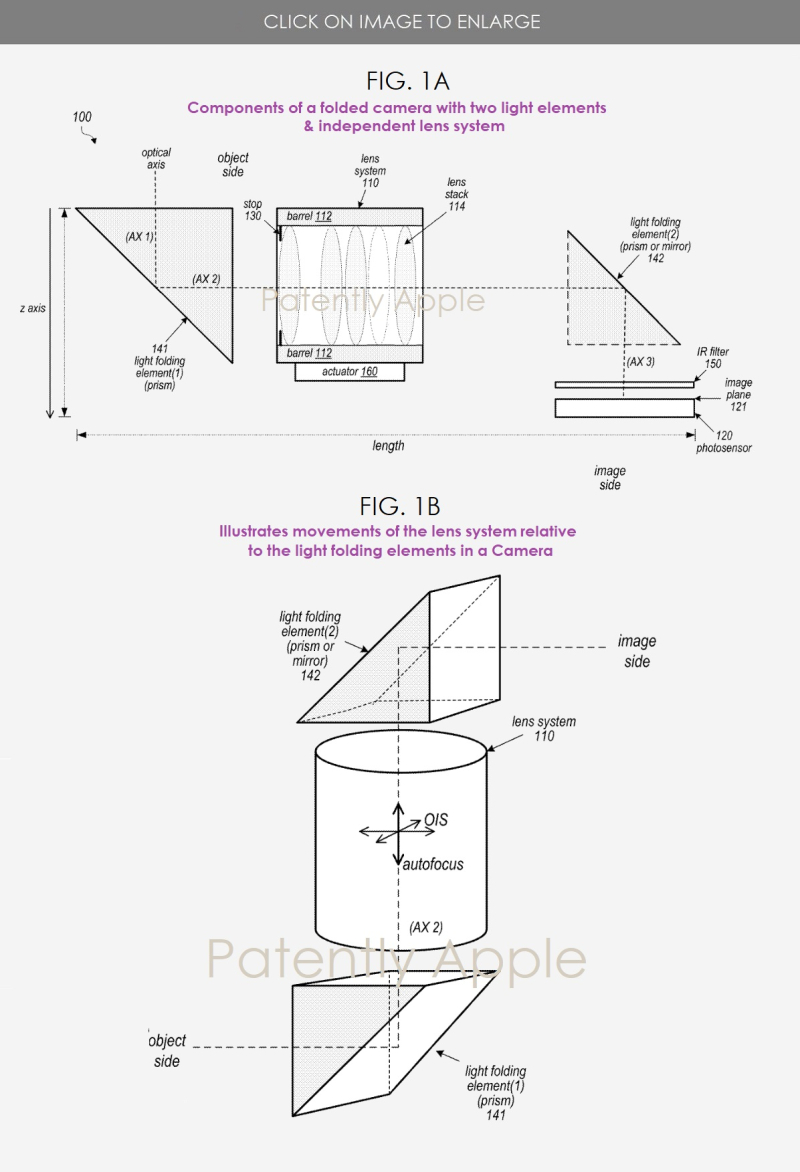 Notably, the patent document also added that this camera lens is not just lim ited to the iPhone and we could even see it debut in a "a personal computer system, desktop computer, laptop, notebook, tablet or pad device, slate, or netbook computer, mainframe computer system, handheld computer, workstation," and many other such devices. Meaning, this could just be Apple covering all bases at the moment. So stay tuned for more updates.
RELATED:
ALWAYS BE THE FIRST TO KNOW – FOLLOW US!