Advertisement
The latest Apple laptop offerings, the MacBook Pro and MacBook Air come with a powerhouse CPU dubbed m1 whose innovative design and performance could provide a huge boon for Apple and make the M1 laptop a game-changer.
A new listing on Geekbench 5 for the M1-powered MacBook Air posts impressive numbers. The machine handily takes to the cleaners, the Core i9-9880H 16-inch MacBook Pro in both single- and multi-core tests by a mile. In addition, the device uses a 10 Watt CPU that is passively cooled and still dwarfs the most powerful laptop in Apple's repertoire in terms of performance.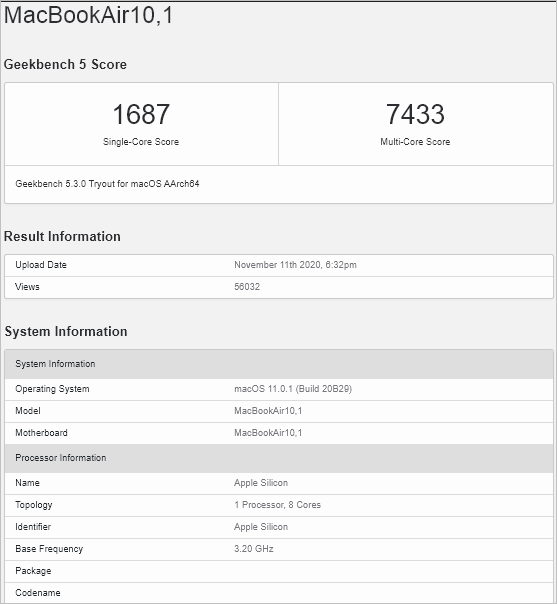 The new listing on the Geekbench 5 database also shows that the M1-powered MacBook Air absolutely out-performs the Core i9 16-inch MacBook Pro in both single- and multi-core performance testing.
This new Apple offering runs macOS 11.0.1 and uses an "Apple Silicon" processor. The sleek laptop recorded an impressive 1687 and 7433 in the single- and multi-core tests, respectively.
Comparatively, the top-of-the-line 16-inch MacBook Pro with a Core i9-9880H performed poorly in Geekbench 5's single- and multi-core tests in comparison with the M1 MacBook (35% and 15% worse, respectively). Average scores for the Core i9 16-inch MacBook Pro is 1100 for single-core and between 6000 and 6500 for multi-core.
This is quite a huge performance gap, especially considering that this newly-released laptop bears close semblance with the baseline model with 8 GB of RAM. Also, the M1-powered MacBook is fanless, giving the hint that the new 13-inch MacBook Pro will significantly out-perform the best MacBook Pros currently in the market. The MacBook Pro 13 has active cooling, which should allow for longer sustained load operation and enhanced speed performance.
The Geekbench post also provided info on the clock speed of the M1, which was previously unknown. According to the listing, the M1 has a base clock of 3.2 GHz (up about 39%) compared with that of the Core i9-9880H, with 2.3 GHz.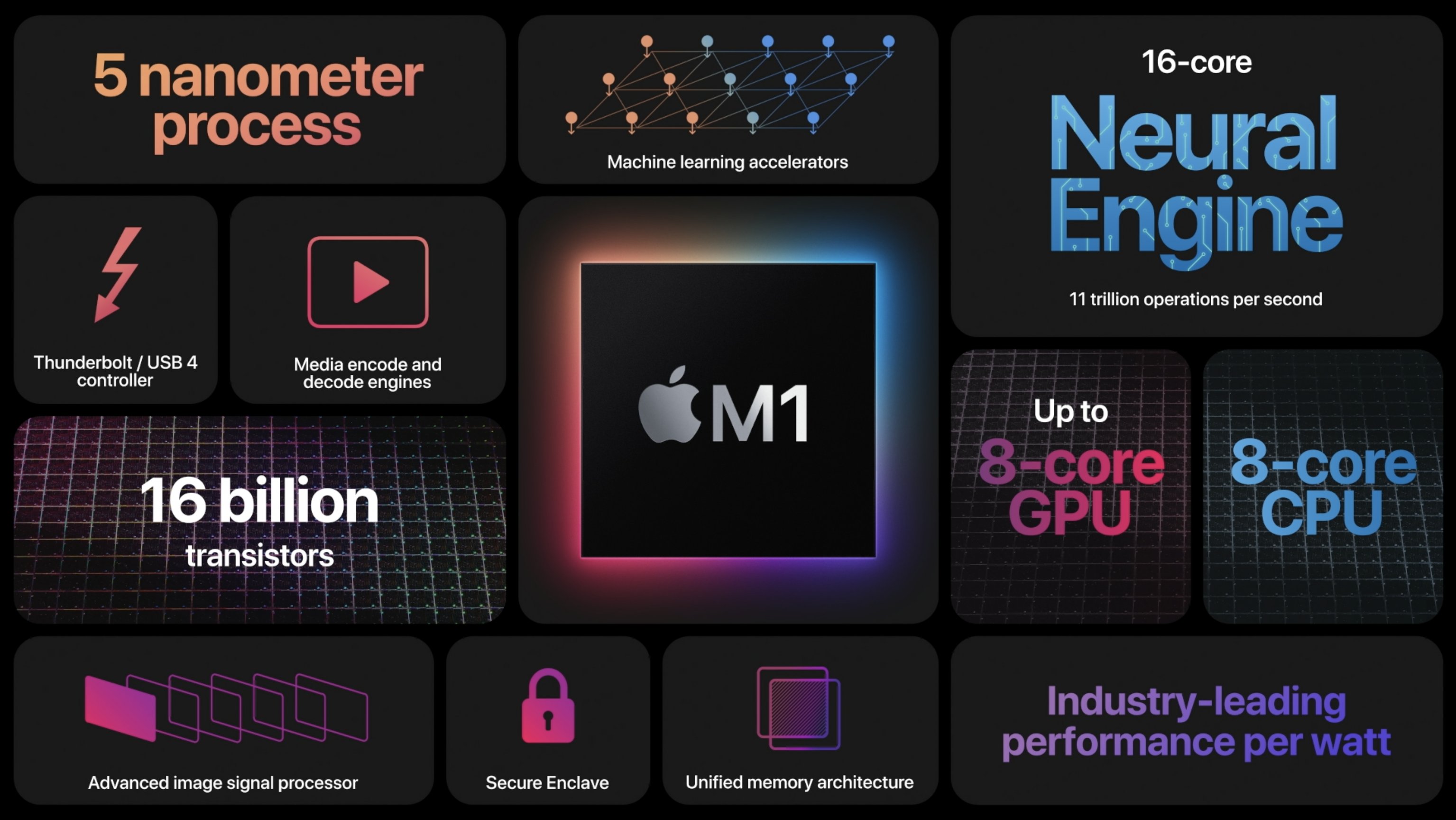 Advertisement
If the Geekbench listing is actually for the M1, then Apple has indeed wrought wonders with the innovative M1 chip. That kind of performance in a passively cooled system with a TDP of 10 Watts is groundbreaking, especially compared to an 8 core/16 thread 45 Watt giant like the Core i9-9880H.
Apple's statement that the M1 is the fastest CPU in the world may well have been a statement of fact and not just a mere marketing gimmick.
UP NEXT: Xiaomi XiaoAI Speaker Art Battery Edition launched for 399 yuan ($59)
ALWAYS BE THE FIRST TO KNOW – FOLLOW US!
Advertisement