The global shipments of wearable products reached 153.5 million units in the fourth and final quarter of last year. This marked a year on year growth of 27.2 percent in this period while the annual shipments rose by over 28 percent, reaching 444.7 million units, with Apple leading the market once more.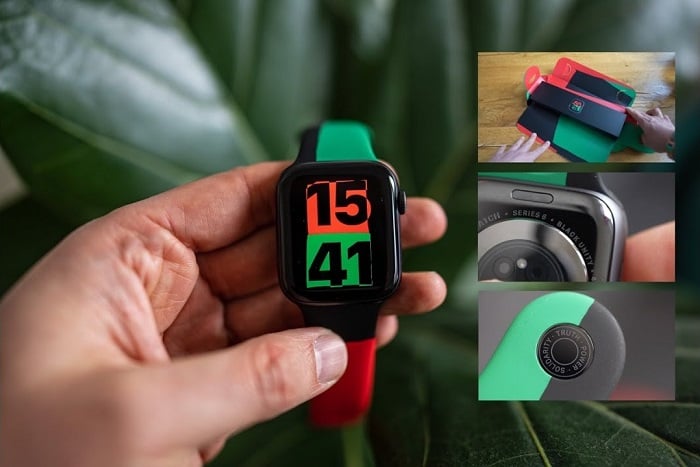 According to an IDC report, the holiday season was a big driver for sales, owing to new launches and lowering prices. However, the surging demand is also due to the rising trend of wearable products, especially as disposable income rose due to falling expenditure on leisure activities during the pandemic. Furthermore, the rise in demand also marks a shift in the market trends and increasing popularity of smaller connected devices.
Apple led the market with an overall share of 36.2 percent in the fourth quarter of 2020. Its Watch shipments rose by 45.6 percent during this period, thanks to rising appeal of its three models aimed at different price segments, namely Series 6, Watch SE, and Series 3. Furthermore, even its hearables shipments rose during this quarter, despite its year on year performance showing a slight fall to 22 percent, down from 28 percent and 29 percent in the previous two quarters.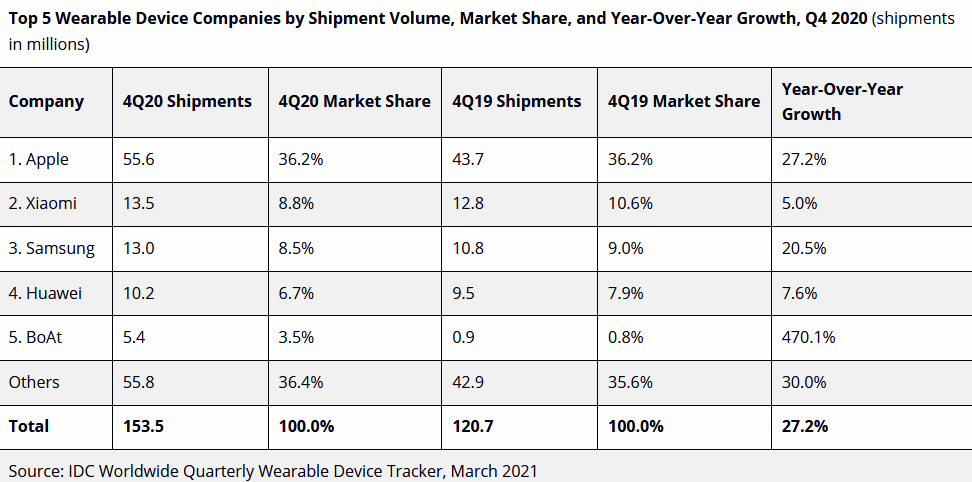 Despite the overall market seeing a rise, the growth was not even across various segments of the market, as companies and brands were also affected by the ongoing issue of global semiconductor shortages. Notably, the wristband category declined by 17.8 percent during the final quarter and only accounted for 11.5 percent of the all wearables shipped. By far, the hearables category accounted for the largest share of shipments, with a 64.2 percent share. This was followed by watches that accounted for 24.1 percent market share.
RELATED:
ALWAYS BE THE FIRST TO KNOW – FOLLOW US!