Advertisement
Apple is known for making innovative and premium consumer electronics products. However, due to the on-going COVID-19 pandemic, the company has designed and manufactured its own face mask.
As per the report from Bloomberg, the face mask, which is being called Apple Face Mask, uses three layers of material to filter out particles. Apart from this, the company also has another mask called ClearMask which is the first completely clear surgical mask that has been approved by the FDA.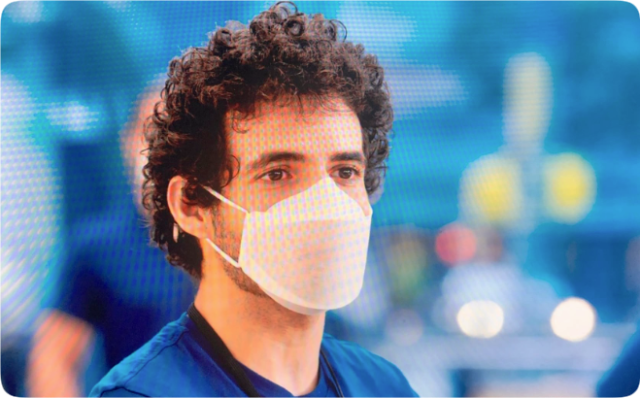 Thanks to the transparency in the material, the ClearMask will enable those who are deaf or hard at listening to lipread the other person. As per the report, the Face Mask has been designed and manufactured entirely by Apple's internal teams while the ClearMask has been sourced from outside.
Further, the company has carefully sourced materials so that it doesn't take away supplies of materials needed for PPE in hospitals. To replace the standard cloth masks worn by the employees, Apple will start sending out the new masks to corporate and retail employees over the next few weeks.
Advertisement
EDITOR'S PICK: How Microsoft's Xbox Series S is different from the Xbox Series X gaming console internally
As for the design, the mask looks quite unique with large coverings on the top and the bottom for the nose and chin. It also comes with adjustable strings so that it easily fits around the person's ears.
It is not yet known if the company plans to manufacture these new masks for external use. Apple Store policy requires employees and customers to wear face masks, with Apple Stores distributing masks to customers upon entering the store.
ALWAYS BE THE FIRST TO KNOW – FOLLOW US!
Advertisement