Advertisement
After years of development, foldable smartphones became a reality last year, and Samsung has already launched its second-generation foldable smartphone while Huawei is reportedly working on a new device.
Several other smartphone makers are said to be working on a foldable smartphone and one of them is Apple. Last month, we reported that the foldable iPhone is in the prototype stage but nothing much is known about the device.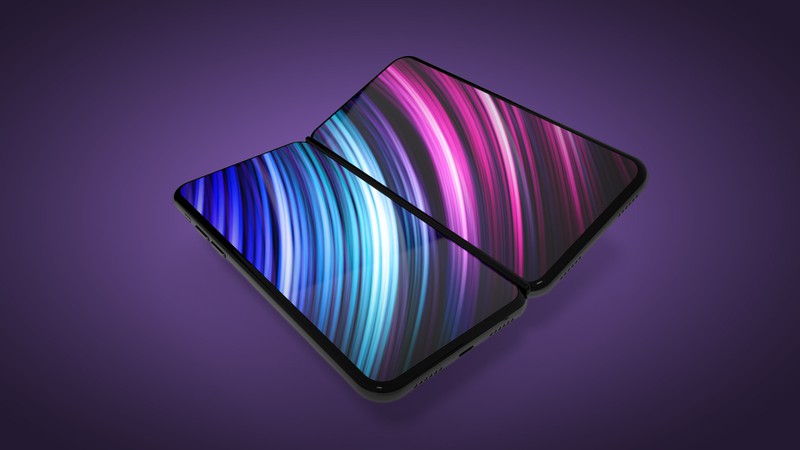 Now, if the latest report is to be believed, then Apple is indeed working on a foldable iPhone and is making steady progress. Apple has reportedly placed a large order with Samsung Display to provide samples for at least one year.
As per the reports, Samsung started shipping its foldable display technology to other companies, including Apple. Now, with the latest leak, it seems that after testing the initial samples, Apple has now started trials of the foldable devices.
EDITOR'S PICK: Under Display Cameras: How & Why it will Reshape our Visual Experience in the Future

Advertisement
This isn't surprising at all given that Samsung has been a key supplier of OLED display panels to Apple iPhones for many years. With Samsung Display being a leading player in the foldable display market, it is now hoping to dominate the market by increasing its production capacity to 10 million units a year.
As per the report, the foldable iPhone is designed in such a way that when opened, it has a single continuous display and doesn't appear to have two separate display panels, even though that is the case.
Some reports indicate that the foldable iPhone could get launched as soon as next year. Meanwhile, the company is currently gearing up to launch its 5G-powered iPhone 12 models in the coming weeks.
ALWAYS BE THE FIRST TO KNOW – FOLLOW US!
Advertisement