A few days ago, Apple revealed the prices of MagSafe Duo Wireless Charger along with iPhone 12 leather cases. Now, it has confirmed via listing that the MagSafe Duo Wireless Charger will charge at less rate than the regular MagSafe Charger.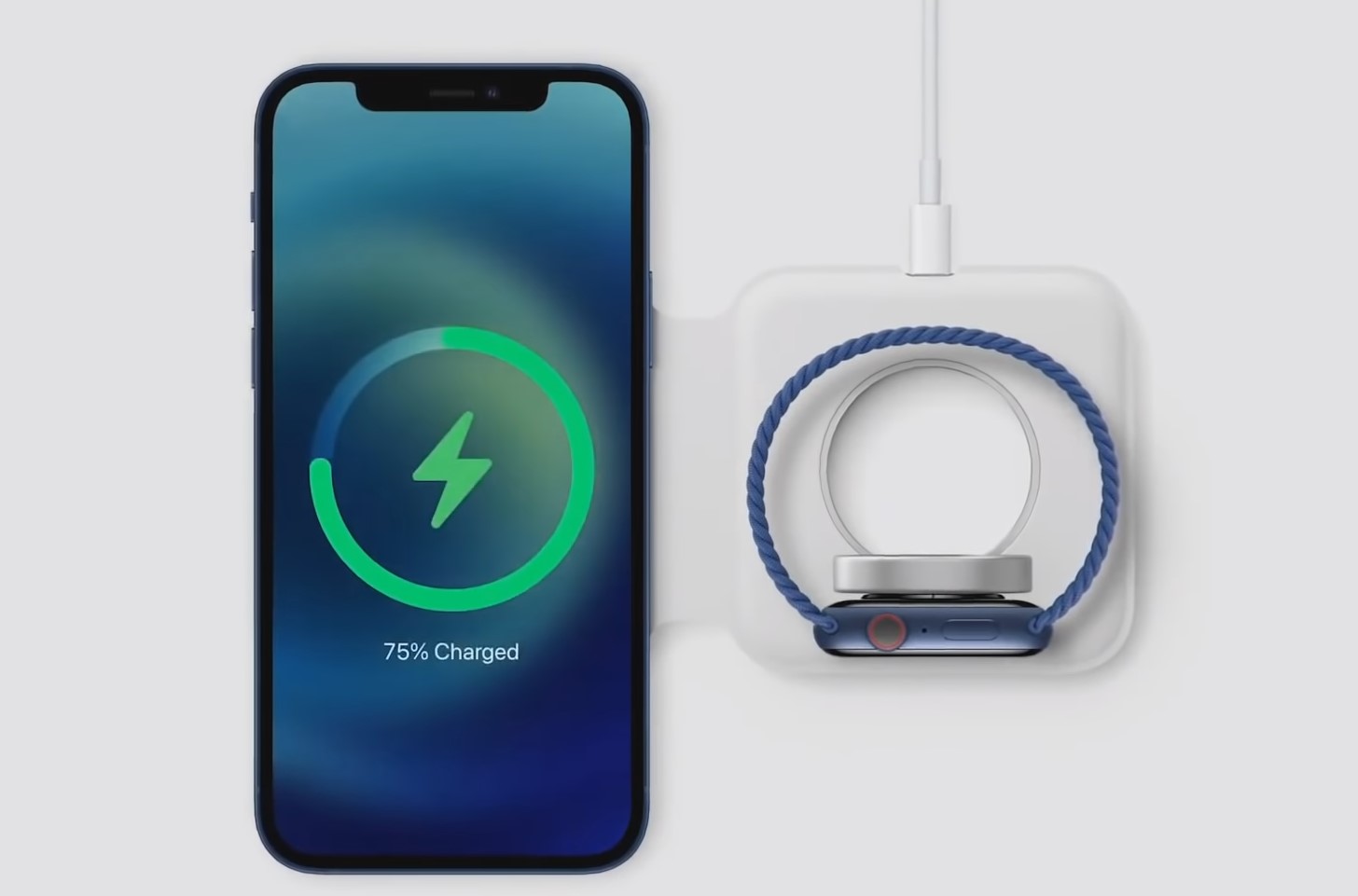 Mark Gurman of Bloomberg was quick to note(via Macrumors) the changes on Apple's listing of the wireless Charger. As he says, Apple's listing shows that MagSafe Duo Charger provides wireless charging up to 14W. Precisely, if you use a 20W charging USB-C adapter, the charger will give you Wireless charging up to 11W. Instead, if you use a 27W or higher adapter, you c an get a maximum output of 14W.
That's disappointing considering Apple's MagSafe regular charger which costs lesser($₹4,500/$39) than the Duo, charges the iPhone 12 series at 15W(for iPhone 12 mini– 12W). Also, at the time of writing this news, Apple has updated the info only on the USA website and not on the Indian page.
For the unware, MagSafe is a proprietary standard that charges the iPhones wirelessly through a magnetically-attached charger. MagSafe Duo Wireless Charger is priced at $129/₹13,900 and can charge an iPhone(12 series), and an Apple Watch simultaneously. While buying the Duo charger in the future you will get only the charger and a USB-C to lightning cable.
Hence, you have to buy a separate charging adapter(if you don't have one) to use the wireless charger. Apple recommends a 20W or higher brick for the 11W output and a 27W or higher for the 14W output. Interestingly, as Gurman says, Apple doesn't sell a 27W adapter but has a 30W USB-C power adapter priced at $49/₹4,900. This shows that to use the MagSafe Duo Charger at 14W, you have to shell out $178 in the USA and ₹18,800 in India effectively(Wireless Charger
Adapter
).
Although a regular MagSafe Charger doesn't always output the 15W, it doesn't cost you more to buy a higher output charger. Anyway, let's wait for real-world testing as the charger comes out. Right now, it is still listed as "coming soon".
ALWAYS BE THE FIRST TO KNOW – FOLLOW US!