The Apple App Store in China has removed a large number of mobile games during the month of December 2020. Around 48,000 gaming based applications had been removed from the app ecosystem, which were found breaking the local rules and regulations.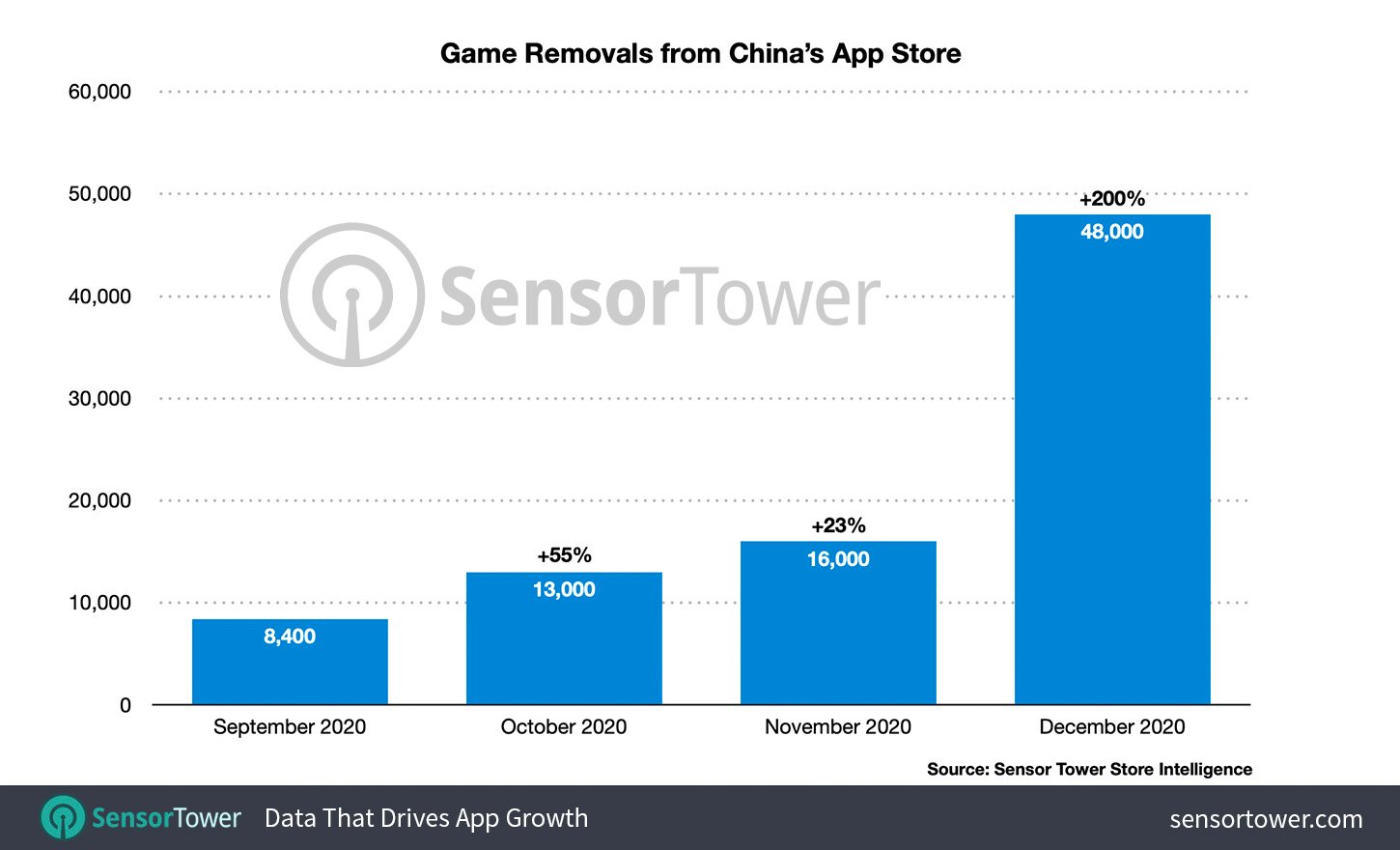 For those unaware, China's mobile gaming regulator requires every title to receive a special license from the nation's National Press and Publication Administration, prior to its launch. This license confirms that the game conforms to the local guidelines and rules, which are known to be strict regarding the content that is allowed to be displayed. Now, Apple is keeping the apps they include in their App Store in check as well, which is something Android stores were already enforcing. This apparently led to a massive number of titles being removed from the App Store, as per a SensorTower report.
As per Sensor Tower's report, 5,500 apps were removed in July 2020, followed by another 27,000 games in August. However, December saw the biggest purge with over 40,000 titles being removed from the App Store. Notably, this also includes a few apps that were also previously one of the store's top downloaded or highest grossing games in terms of revenue. At the moment, there is still a possibility for the removed games to return to the Apple App Store sometime in the future, after acquiring the license.
Previously, the Apple App Store was seen as a sort of a 'grey market' in China, despite strict regulations being placed on content in the region. However, publishers and studios will no longer be able to benefit from this loophole. China is one of the largest gaming markets in the world, especially for mobile gaming. So, the removal of apps from the App Store highlights the government's message of " follow the rules or it's closed to you."
ALWAYS BE THE FIRST TO KNOW – FOLLOW US!