Advertisement
Last year, Apple launched the AirPods Pro true wireless earphones, bringing active noise cancellation functionality to the company's AirPods lineup. Now, the company is expected to soon launch its successor, but with a different design.
Compared to the current-generation model, the upcoming AirPods Pro is expected to have a more rounder-shaped earphone design. It will continue to have the in-ear design, offering active noise cancellation feature support.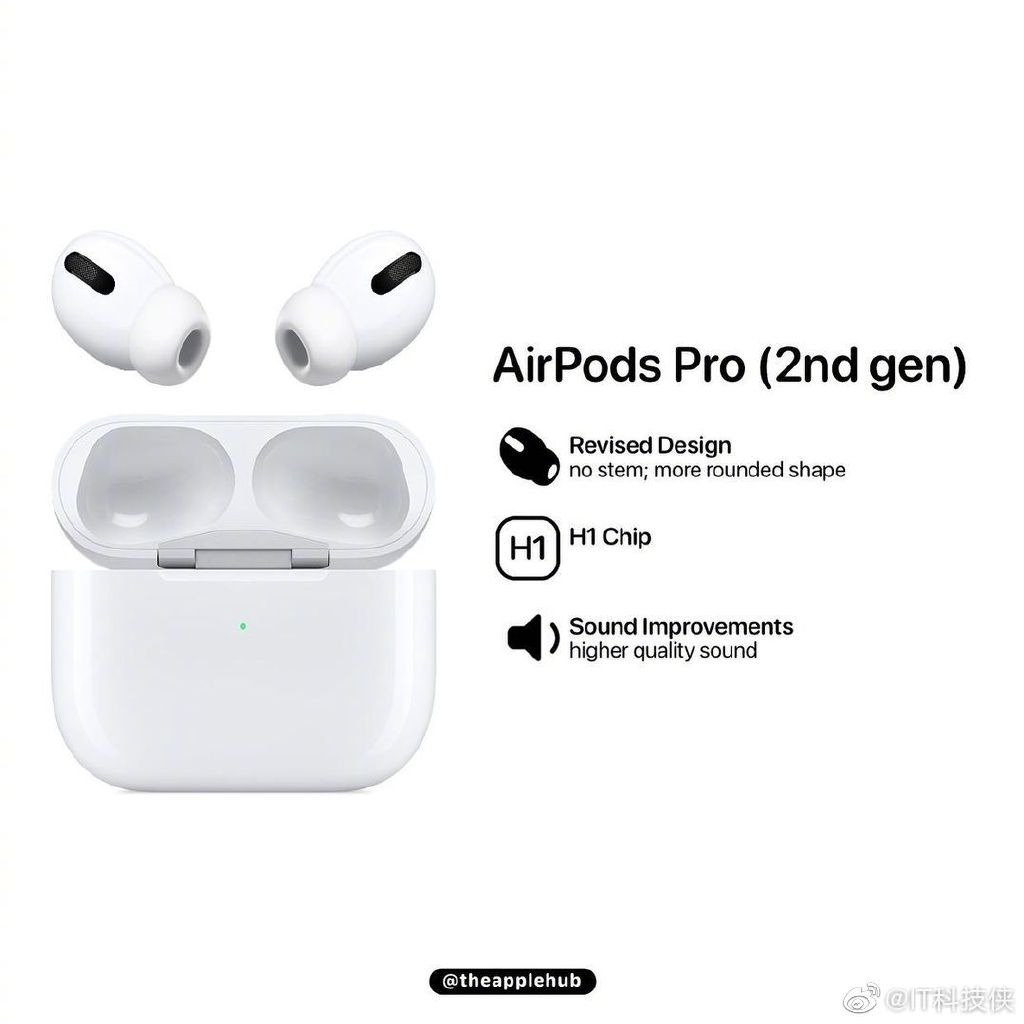 As for the charging case, the shape is pretty much the same as what the company currently offers. However, reports indicate that the carrying case may be a bit compact and lighter in weight compared to the current model.
Internally, the AirPods Pro second-generation model is expected to be powered by the Apple H1 chipset, the same chipset that powers most of the AirPods series devices, including the current-generation of AirPods Pro.
While the audio experience for the upcoming version is expected to be the same as what the current model offers, the AirPods Pro 2 could come with some additional features, including support for water resistance, among others.
There are also reports which indicate that the AirPods Pro could come in two different sizes — one regular and another larger. However, to know for sure what Apple has up its sleeves, we'll have to wait for the official launch in the coming months.
Advertisement
RELATED:
ALWAYS BE THE FIRST TO KNOW – FOLLOW US!
Advertisement