The Apple AirPods have dominated the truly wireless Bluetooth headset market last year. As per a new report, the company's hearables were one the most popular tech accessory in 2020.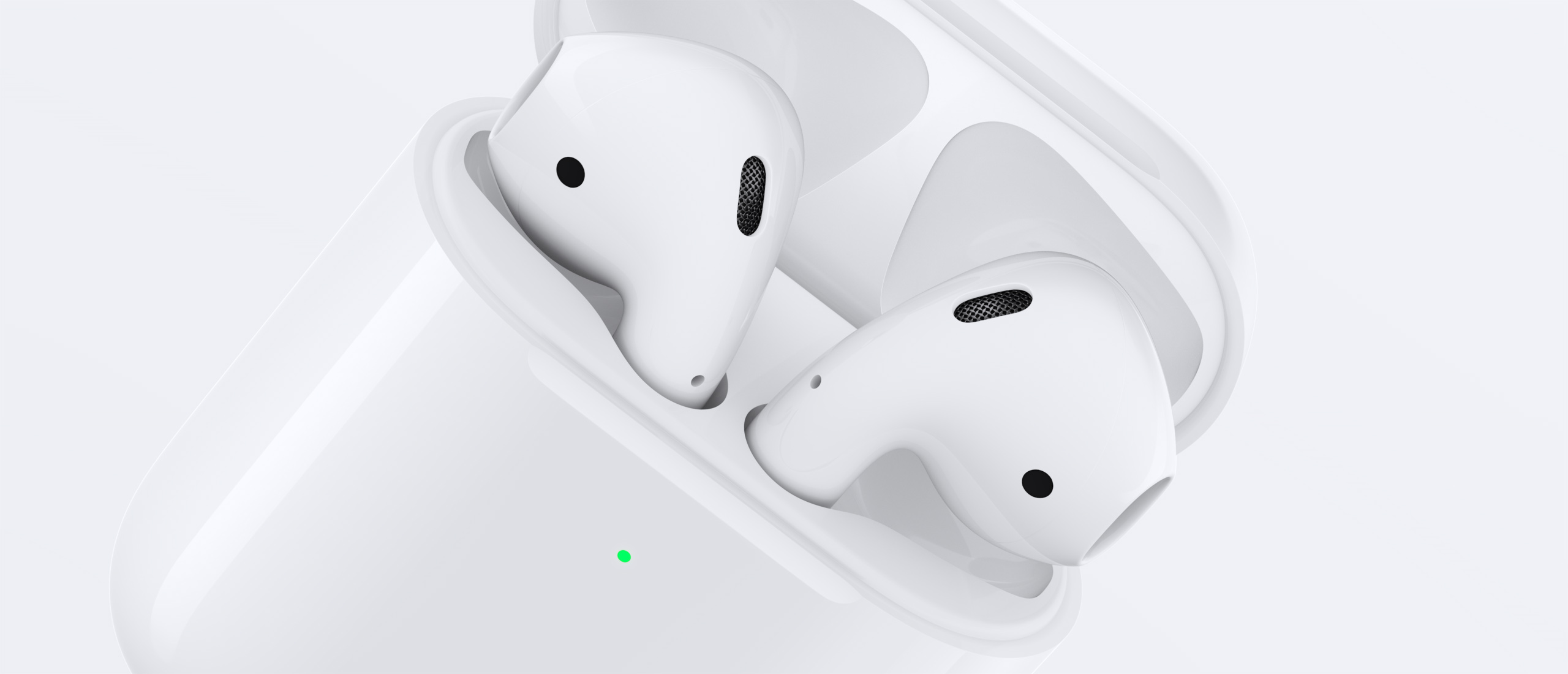 According to a StrategyAnalytics report (Via PhoneArena), the Cupertino based giant's TWS earbuds saw sales might have further room to grow in the category. Ville-Petteri Ukonaho, Strategy Analytics' Associate Director added that only one in ten people own a Bluetooth headset. however, as major OEMs are moving away from wired earphones, with Apple and Samsung no longer offering them in the packaging box, the wireless headset market has "huge potential" at the moment.
In other words, we might see another boom for Bluetooth TWS earbuds soon. Ken Hyers, Director at Strategy Analytics stated that "TWS headsets drove global sales volumes in the Bluetooth headset segment. While the pandemic slowed demand briefly during the first half of the year, sales rebounded strongly during the second half. The Work From Home shift benefited the entire Bluetooth headset category in terms of sales volume growth."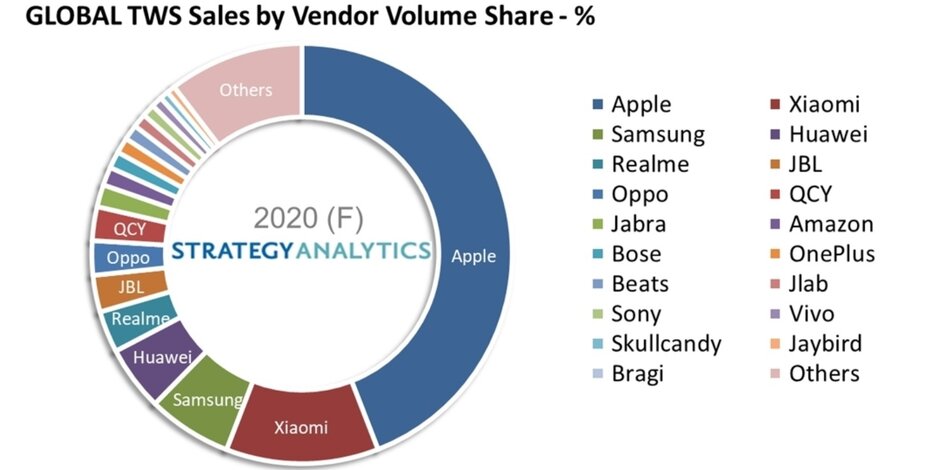 However, while Apple has seen a great performance so far in the category, its market share is expected to lower due to intense competition from rival brands like Samsung, Huawei, and Xiaomi. Hyers further added that "Apple maintained a commanding lead in the TWS segment in 2020, but its commanding share is shrinking as competition intensifies. Strong competition is expected from Xiaomi
Samsung
, and
Huawei
in 2021. The TWS headset market is already hugely overcrowded and despite a strong sales outlook, there will inevitably be consolidation in the years ahead."
RELATED:
ALWAYS BE THE FIRST TO KNOW – FOLLOW US!