Advertisement
Apple launched the iPhone 12 series a couple of days back. It has the latest A14 Bionic SoC However, the company introduced this SoC a month earlier on iPad Air 4th generation. Today, AnTuTu reports the benchmarks of both the devices, and for some reason, the iPad is outsmarting the iPhone 12 here.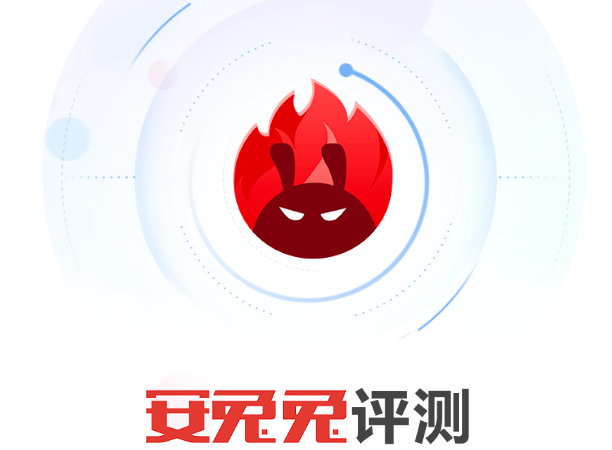 The benchmark report by AnTuTu shows that iPad Air 4 which is under testing boasts 4GB RAM and 256GB storage. The model number is iPad 13.1 and it is running on iPad OS 14.0.1. The device gets an overall score of 660,038 points. The CPU performance gets 183,817 points while the GPU score is 261,927 points.
Whereas the iPhone 12 scores 564,899 points in total. Also, Its CPU score is 167,894 which is 9.5% lesser than the score of iPad Air. further, the GPU score on iPhone 12 is also lesser at 201,085. Here, there is a wider gap of about 30%. That said, the disparity makes us wonder whether Apple has underclocked the SoC on the iPhone to match the battery and thermals.
1 of 3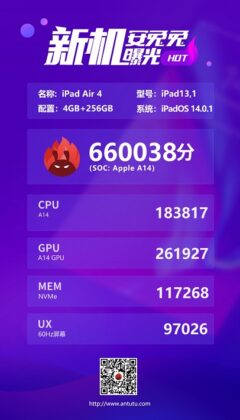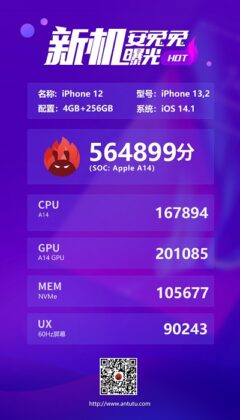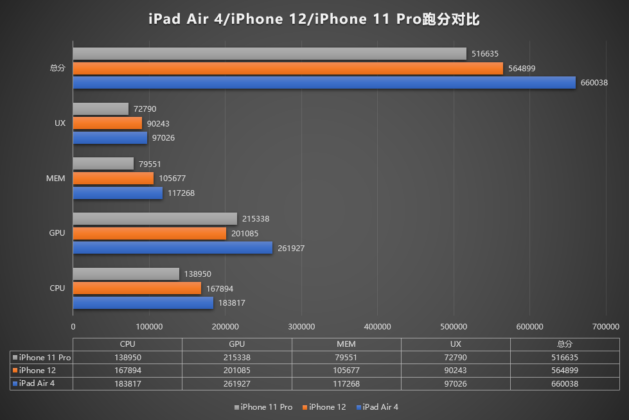 In terms of RAM, the iPhone 12 also has 4GB RAM
Advertisement
just like the
iPad
. This further kindles a crazy thought if the
iPad
OS is better suiting for the A14 SoC compared to the iOS. This is because the UX score of
iPad
is around 97,026 but
iPhone
's UX is just 90,243 points. And, a similar AnTuTu score of an
iPhone
12 Pro Max a month before released
hinted
at a score close to its sibling. It had clocked an overall score of 572,333 points.
Having said that, just like AnTuTu's report says, maybe Apple's A14 SoC runs more stable with a theoretically better thermally managed, bigger battery iPad Air 4. Of course, all these will remain only as speculations unless Apple comes with a reason by itself. Additionally, a graphical representation shows that iPhone 12's GPU score has dropped when compared to last year's iPhone 11 Pro Max.
Nevertheless, it's too early to comment on what's being said or reported, and let's wait for more samples in the future. And, we can also expect the scores to get better as Apple optimizes the devices going forward.
Up Next: Apple iPhone 12 Geekbench tests shows only slight performance gains
ALWAYS BE THE FIRST TO KNOW – FOLLOW US!
Advertisement