The Android operating system is known for customizability. Every OEM offers its own version with unique UI and features. Most Android skins now also come with theme support, which was previously only found on Chinese ROMs. Now, a new report suggests that Google is working to bake theming functionality into the Android 12 system itself.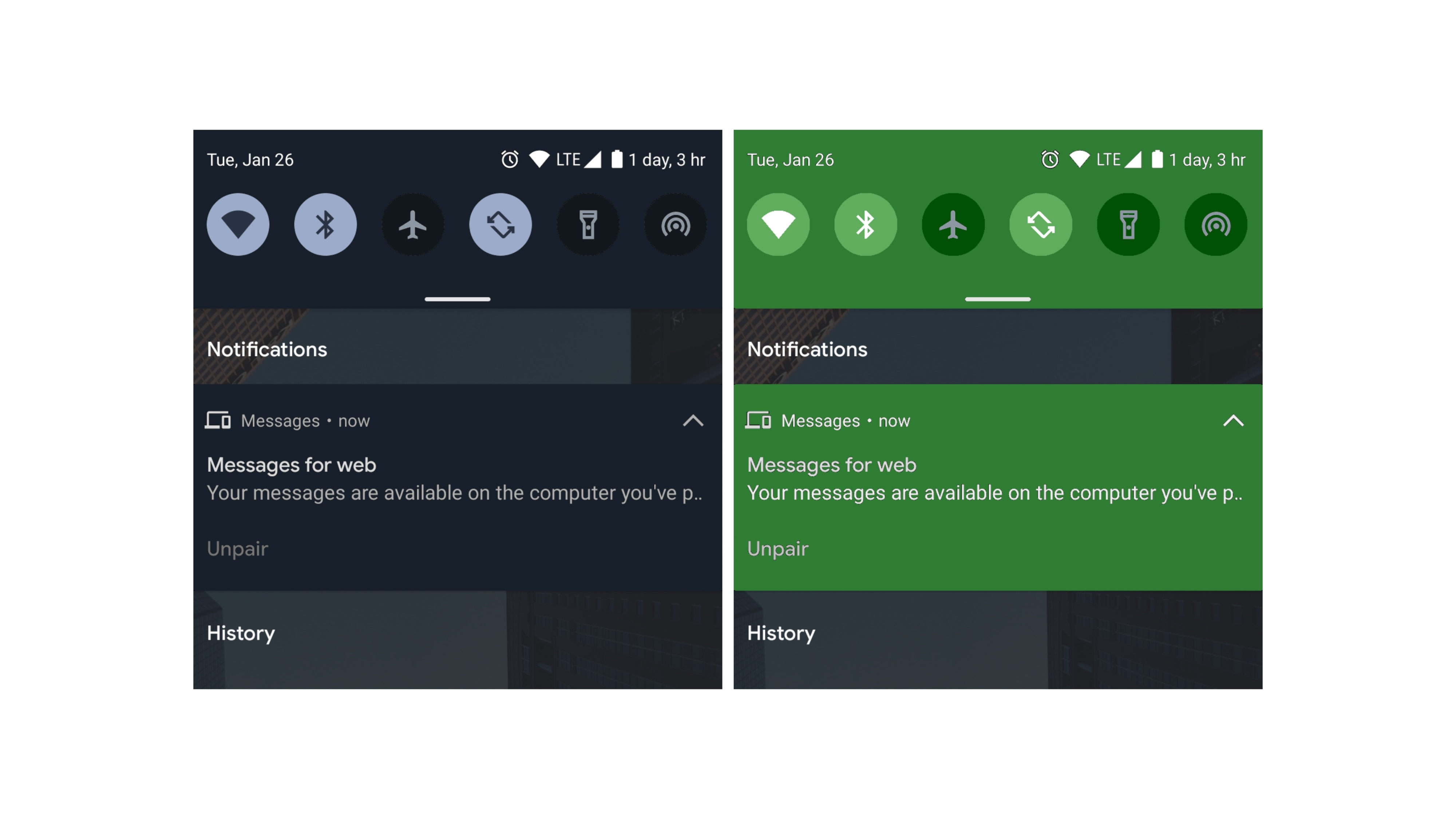 Google introduced native dark mode with the release of Android 10. This system-level feature enables apps to detect light and dark modes in order to change their appearance. According to 9to5Google, Google is taking this function to the next level.
As per the report, Android 12 may come with native theming functionality. When we talk about theming on Android, Substratum Engine comes into mind. However, the system-level theme engine on Android 12 will be different and better than it.
For starters, just like native dark mode, the theme function will also have its own API. Hence, supported third-party applications can detect the system theme and change their appearance accordingly. Hence, the apps will match the system theme, which could further match the phone's color.
Talking about themes themselves, Android 12 will allow users to set 'primary' and 'accent' colors. These changes will appear in quick settings as well as in the background of notifications. OnePlus smartphones already have a similar option in OxygenOS
Anyway, Android 12 is still in development and the final release will only happen in the second half of 2021. Hence, this functionality could be removed at the last moment.
RELATED:
ALWAYS BE THE FIRST TO KNOW – FOLLOW US!