When Amazon acquired PillPack in 2018 for $753 million dollars, it was a sign the retail giant was entering into the pharmacy business. Two years later, Amazon Pharmacy, a digital drug store, has been announced, and its arrival has made a big splash.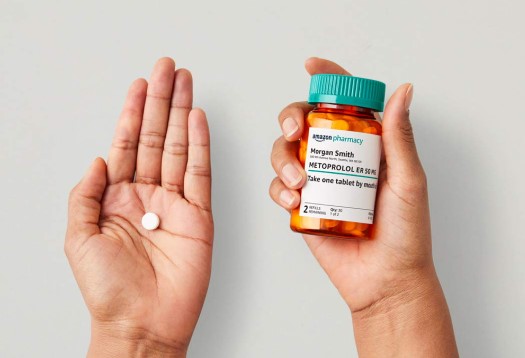 Amazon Pharmacy is a section on Amazon where buyers can purchase their medication. According to a report by Bloomberg, buyers will be able to pay using their health insurance while those with a Prime subscription who don't use their insurance will get discounts on drugs on the site and at about 50,000 partner pharmacies
Following the unveiling on Tuesday, shares of health giants CVS Health Corp. and Walgreens Boots Alliance Inc. fell 8.5% and 10.3% respectively. A number of other businesses involved in drug distribution and sales also saw their shares take a hit.
Prior to the announcement, folks who wanted to purchase prescription drugs were redirected to PillPack but now they can get their meds on the same site or app where they shop for home supplies and electronics. However, information on the site says PillPack by Amazon Pharmacy will still cater to users that require their medication to be sorted into packets by date and time.
When done signing up, you can get your prescription by contacting your prescriber to send it to Amazon or asking Amazon to contact them (prescriber) on your behalf. The latter takes 2 to 4 days, so if it is urgent, Amazon advises you to get your medications from your local pharmacy.
Once Amazon gets your prescription, you can place your order and pay with or without insurance. Prime members who do not use insurance not only get discounts on orders but also get free 2-day delivery. Amazon says it also has pharmacists available 24/7 if you have questions about your medication. These pharmacists will also help you review your prescriptions.
ALWAYS BE THE FIRST TO KNOW – FOLLOW US!