Amazon announced the Echo Show 10 (3rd Gen) alongside the Echo and Echo Plus in September last year. While the two models have been on sale, the Echo Show 10 has been missing in action. Although the feature-rich smart display is still not ready to ship right away, it is now up for pre-order in the U.S on Amazon for $249.99. the product is expected to start shipping from February 25.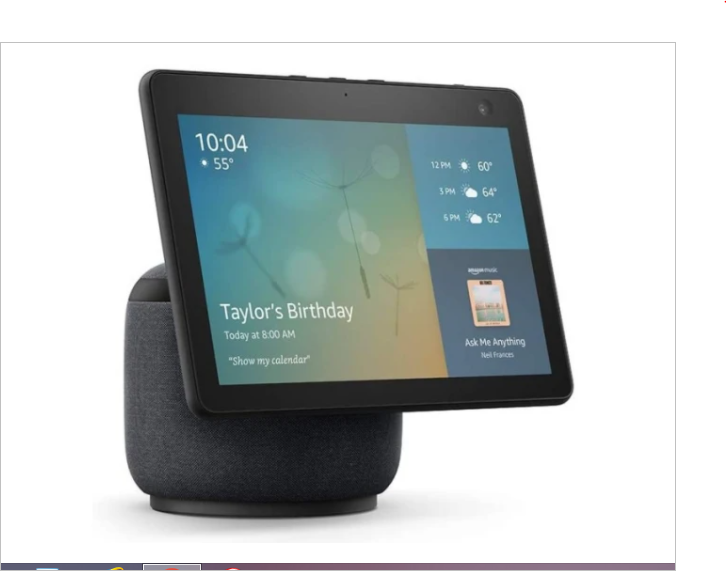 Also, Amazon is offering a discount of $100 if two units are ordered. You can access this offer using the coupon code "SHOW102PACK" at checkout. Alternatively, you can order the third-gen Echo Show 10 alongside a $35-worth Blink Mini indoor smart security camera at only a $5 extra charge.
The Amazon Echo Show 10 features an improved design. The device packs a unique rotating display that automatically turns to face you when you speak to it. The display can also track your movements and keep the screen facing towards you during video calls, recipes, or watching videos.
The smart gadget packs a 10.1-inch display and triple speaker assembly which is placed on a rotating body that can spin 360-degrees using a brushless motor. There is a 13MP camera on the front to keep track of your movement and moves the display to face your direction. This feature is only active when the user is performing an activity on the device that requires your attention. Also, when a voice command is given, the device will recognize the direction the voice command came from and turn the display in that direction.
You also get a built-in smart home hub for connecting your devices on the Echo Show 10. The smart display comes with support for Spotify, Hulu, Apple Music, Prime Video and Music, and more based on the region. Amazon has also announced that support for Netflix and Zoom is coming later this year.
RELATED:
ALWAYS BE THE FIRST TO KNOW – FOLLOW US!