In recent years, smart home devices and gadgets with voice assistants have increasingly grown in popularity. This holds especially true for IoT devices like Amazon Echo, Google Home (Nest Hub products) and more. Notably, these products have been fairly well received in India, which is the second-largest smartphone market and an emerging region for IoT smart home products as well.
Now, Amazon is seeking to grow its Alexa voice assistant supporting lineup with the latest launch of the Echo Auto for the Indian market.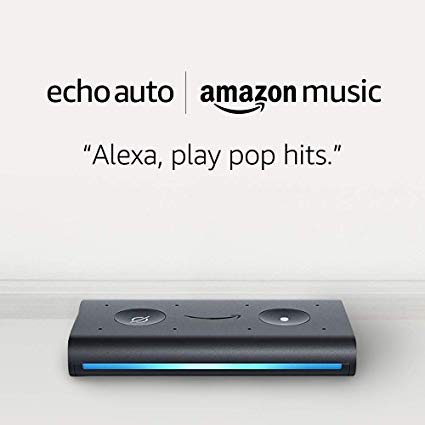 Amazon Echo Auto
The latest smart IoT product announced by Amazon is designed exclusively for automobiles, namely cars. Amazon Echo Auto enables users to access Amazon Alexa in the car; through which one can stream music from any service that supports Alexa and also ask information regarding a wide variety of topics.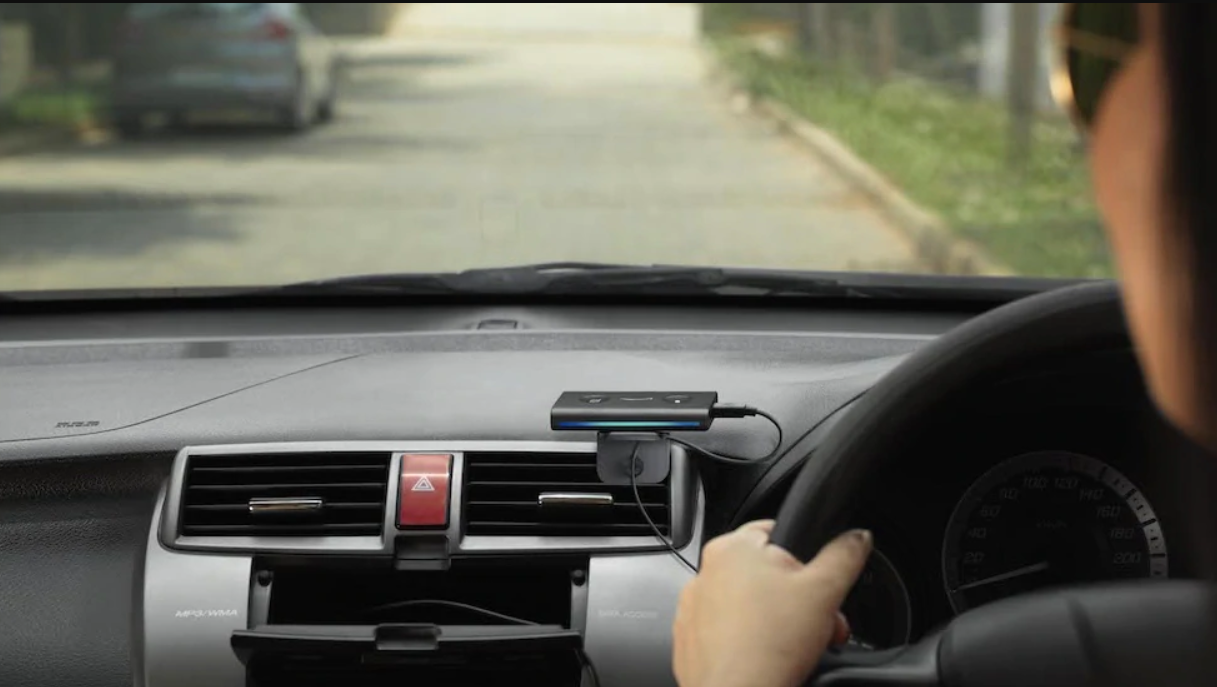 The device in and of itself does not possess a physical speaker, rather it connects to the car's audio systems via a 3.5mm audio jack. It is powered by a standard 12V electrical socket, the ones that are usually found in almost every car nowadays. Amazon Echo Auto is equipped with 8 microphones that listen for the "Alexa" wake command. Apart from streaming music, the voice assistant can also grant access to audiobooks, Alexa Skills, information on landmarks and other points of interest.
Amazon Echo Auto features only two physical buttons on its body. One is the action button and the other is for muting the microphone. Under the hood, the device is powered by a MediaTek MT7697 processor which enables hands-free voice control access to users' smartphones; and by its extension calls, messages and more.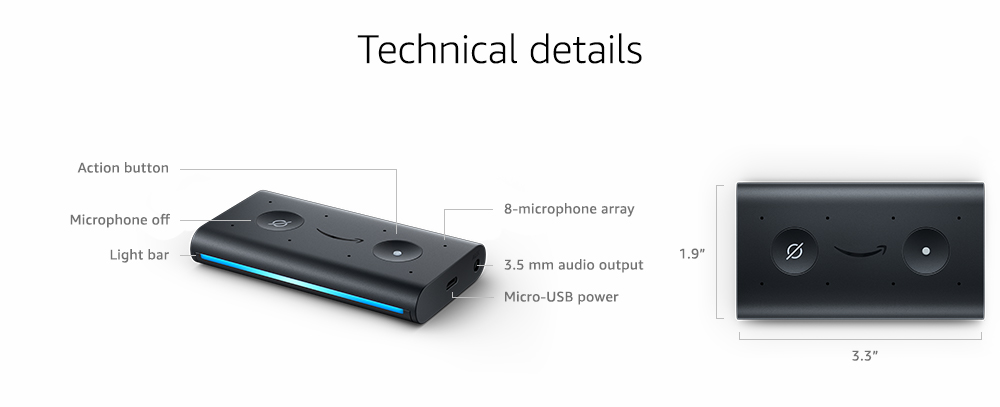 Price and Availability
Amazon's latest smart IoT gadget for cars is currently available for pre-orders and is being sold for a price of 4,999 INR (or roughly 69 USD or 482 CNY). It will officially start shipping on the 15th of January 2020.