Advertisement
If you are picking up a new Amazfit smartwatch in the US anytime soon, you will be eligible for a free strap depending on the model you purchase. We don't know how long the promo has been on, but it will end on the 16th of March in the US.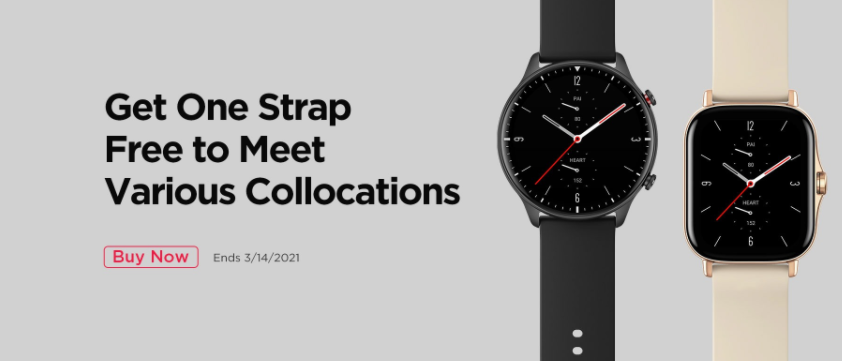 According to the promotional page, all purchases of the Amazfit GTS 2, Amazfit GTR 2, Amazfit GTR 2e, and Amazfit GTS 2e will come with a free strap. The straps usually sell for between $19.99 to $24.99 depending on the model of the watch.
Those who purchase the Amazfit GTR 2 or Amazfit GTR 2e will get a free Amazfit Leather Series Strap (22mm) and can choose if they want it in white or black. While those who purchase the Amazfit GTS 2 or Amazfit GTS 2e will get the Amazfit Coor Series Strap (20mm) and get to choose if they want it in Navy Blue, Coral Red, and Olive Green.
Advertisement
1 of 2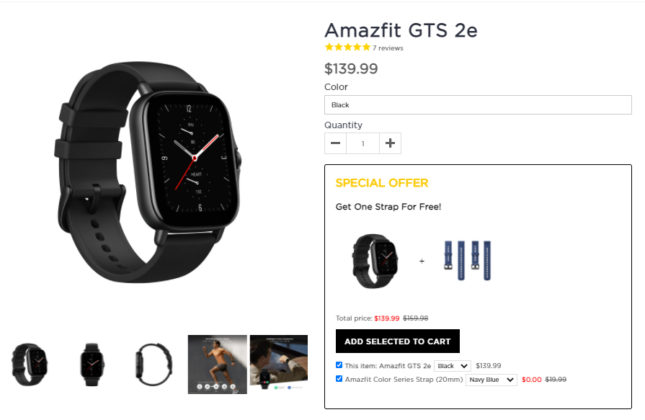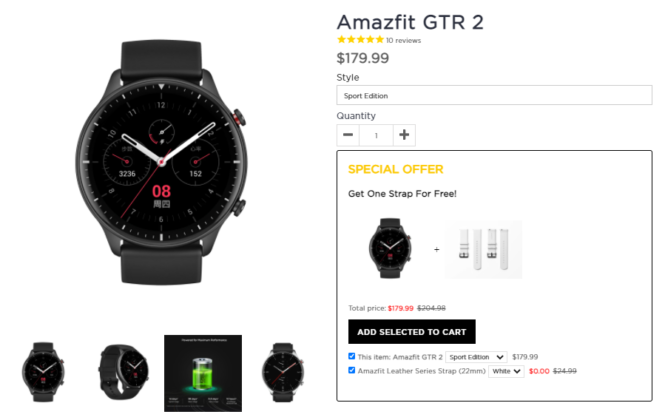 We checked other regions and found out that the promo is also on in Germany where it will end on March 8.
RELATED:
ALWAYS BE THE FIRST TO KNOW – FOLLOW US!
Advertisement