Huami, a wearable devices making company from China and fitness startup Studio have partnered to launch a connected treadmill. During Huami's keynote at CES 2020, the company announced its new Amazfit HomeStudio treadmill.
The first thing you'll notice on the Amazfit HomeStudio is the lack of traditional front panel/dashboard. Instead of that, the user can control the device using smartphone which the content is delivered to a separate, vertically-oriented 43-inch HD screen that the companies are calling the Glass.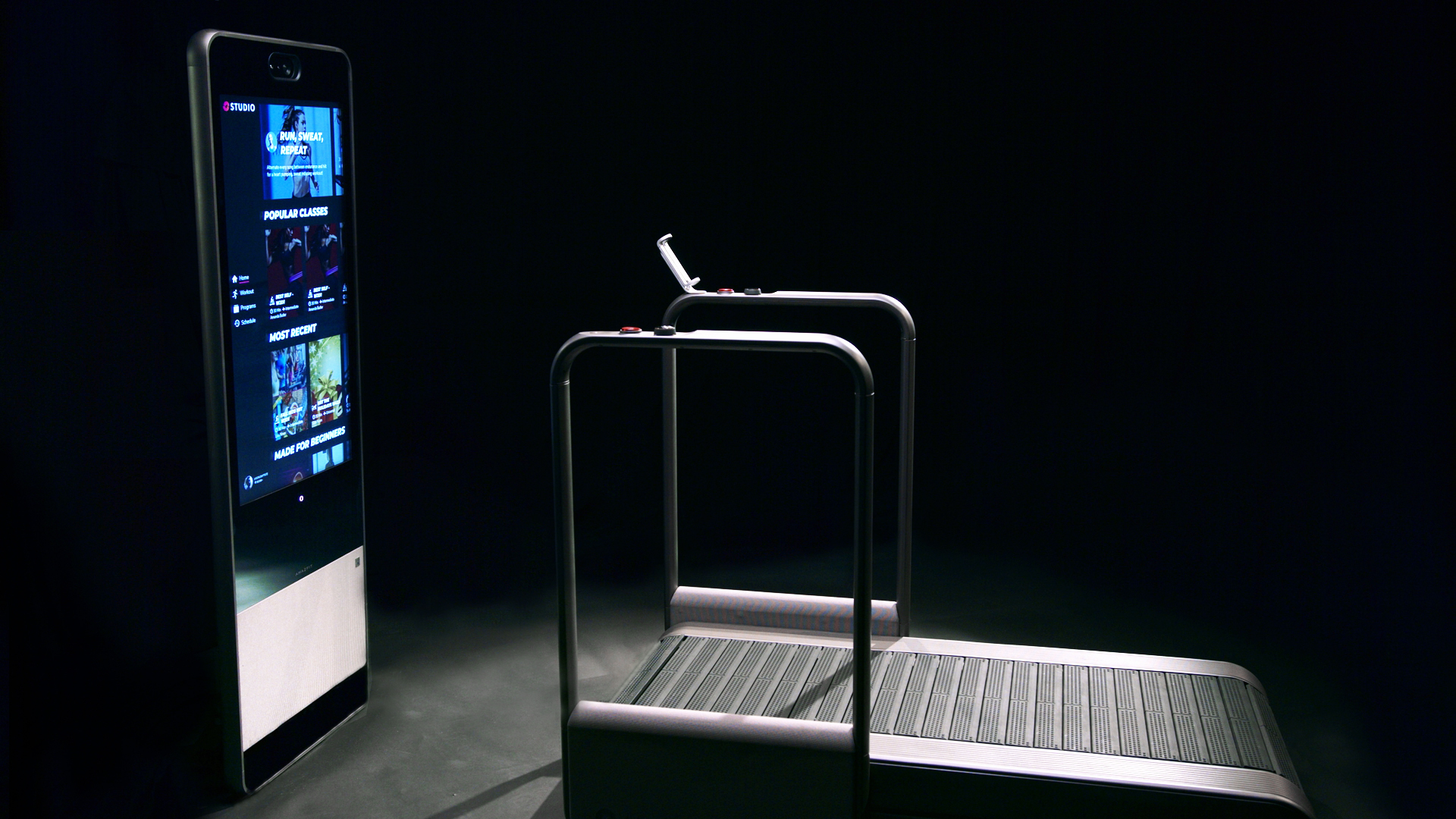 The Glass is a giant phone-like device that seems like a smart mirror. It also includes a camera that can analyze the user's movements with computer vision. For those who are worried about the privacy issue, there's a slide piece that can cover the camera sensor.
The company has introduced two models of the device — a premium model that uses slat belt technology and can reach speeds of up to 12mph. Then there's AirRun, which a foldable version that reaches a top speed of 9 mph.
It also offers classes through the glass, enabling users to access a library of 1,000 classes across a wide variety of exercises. Also, not all the exercises are treadmill-based as it offers options to participate in yoga, sculpt and stretching classes on the floor.
Basically, Amazfit HomeStudio combines Studio's content with Huami's hardware expertise, and it integrates with Huami devices and other wearables
Huami has said that the pricing details and availability information for the Amazfit HomeStudio will be revealed soon. While it has not revealed the pricing details, it said that the price "will delight US customers."
You can find more CES 2020 coverage here.