Advertisement
Since the Mi 8 series, Xiaomi has always released a trimmed down SE variant, specifically the Mi 8 SE and Mi 9 SE. The Mi 10 and Mi 10 Pro were the two variants announced this year. Xiaomi skipped not just the Mi 10 SE but also the Mi 10 Explorer Edition. However, a screenshot of the Mi 10 SE GeekBench listing has been leaked on Slashleaks. We were unable to find the listing on Geekbench database which means this is likely fake.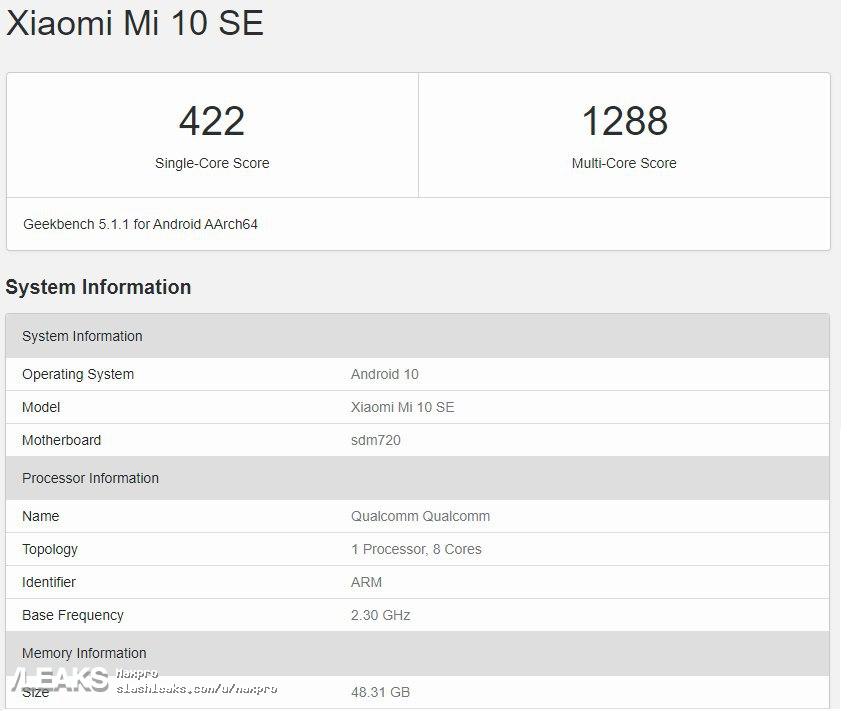 The Xiaomi mi 10 SE listing shows the device is powered by a Qualcomm Snapdragon 720G processor which is the same SoC on the Poco X2. However, the RAM is given as 48.31GB, which is another discrepancy that gives this one out as fake.
Nevertheless, there are fans who still look forward to a Mi 10 SE model which will bless expensive tan the flagship Mi 10 and Mi 10 Pro. Xiaomi had earlier confirmed that it would launch a Snapdragon 720G-powered smartphone this year. The Mi 10 SE could be that model. Already, the Chinese tech giant threw in a surprise recently when it launched the Mi 10 Lite in Europe. The device succeeds the Mi 9 Lite
Advertisement
which itself was preceded by the
Mi 8 Lite
.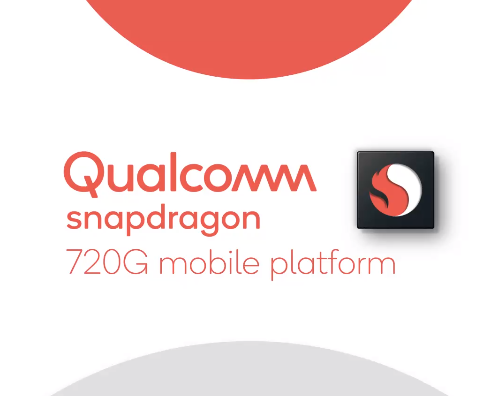 Since there has been no official confirmation of this model, we can as well hold that the Mi 10 SE doesn't exist. There is a possibility Xiaomi may release the model later this year.
(source)
Advertisement