At the launch of its new Z-series of smartphones, Lava put forth a new concept that it's not quite popular in the industry. In fact, it launched a completely new 'myZ' customizable phone and a 'Zup' upgrade program.
1 of 2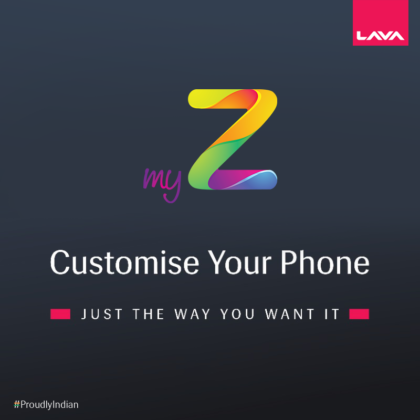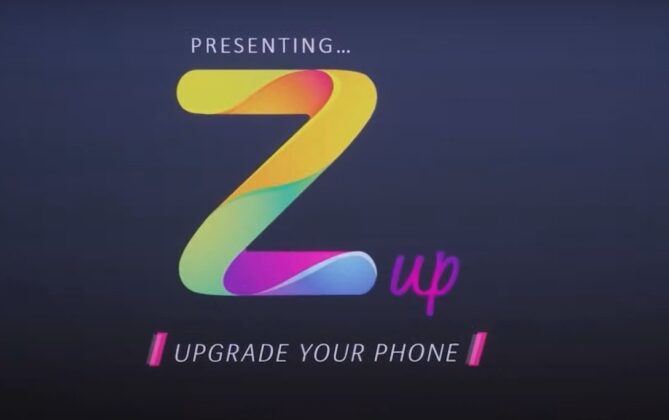 Lava myZ
According to Lava, myZ is the world's first customizable phone. It essentially gives you the choice of choosing your own version of RAM, ROM, Cameras, and Color while purchasing. That is, you can mix and match the available features on your own to get a customized version of the device.
Generally, manufacturers sell a smartphone with fixed specs. However, it markets different storage variants at different price points any of which you cannot upgrade or change in the same device unless you have a faulty device. Lava's myZ eliminates at least half of that taboo.
The company, however, puts a disclaimer that vital features like display, battery, processor remains the same no matter what you choose. Essentially, myZ is typically the Lava Z2, Lava Z4/Z6 depending on your configuration. The display is still the same as a 6.5-inch HD+ Gorilla Glass 3 screen with 1600x720p resolution, 20:9 aspect ratio.
Similarly, under the hood, you will get the same MediaTek Helio G35 SoC and 5,000mAh battery. Also, with the exact same display, the design and dimensions would also be similar at 164.5 mm*75.8 mm*9.0mm, and 190g weight.
You can also expect the device to carry over the other features from Z2, Z4, Z6 like Type-C port, 3.5mm audio jack, 4G, 5,000mAh battery, dual-SIM 4G, Wi-Fi 2.4GHz, Bluetooth 5.0, 512GB microSD expansion.
That said, as mentioned above, you can choose from 66 unique possibilities by varying Cameras, RAM, ROM, and Colors. The available config is listed as below:
Rear Cameras – Either 13+2MP or 13+5+2MP
Front Camera- 8MP/16MP
RAM- 2/3/4/6GB
ROM- 32/64/128GB
Color- Red/Blue
That said, the combo above varies in price between ₹6,999 to ₹10,699 as per the information on Lava website page. You can start playing with this from January 11 and meanwhile, take a look at an eg. picture of the combination as shown by the company below: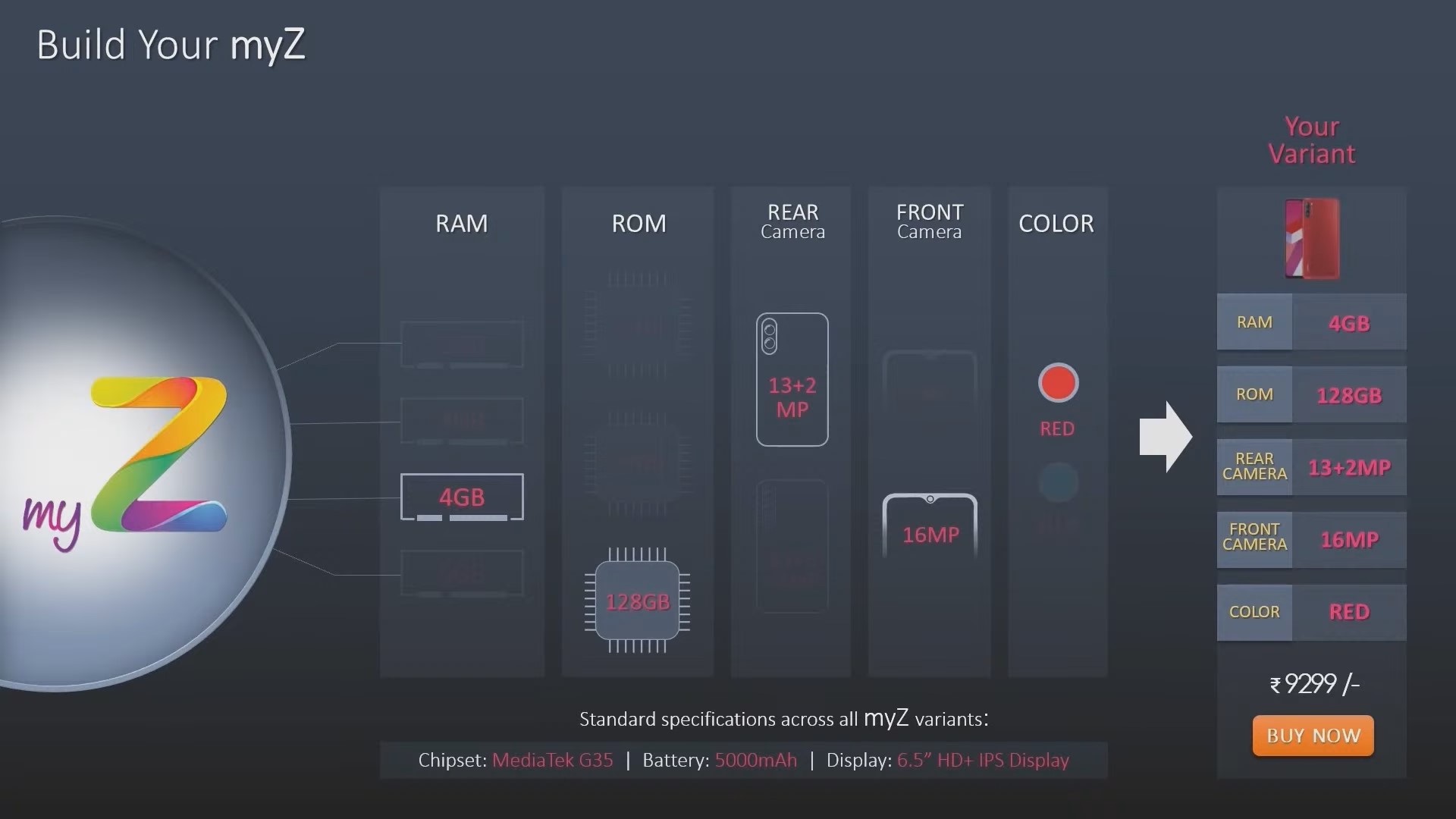 Zup Upgrade Program
In addition to the customization at the purchase end, Lava also introduced a new upgrade program. According to this, by mistake, if you had purchased a fixed storage variant of a Lava device, you can upgrade just the RAM and ROM with this 'Zup' program.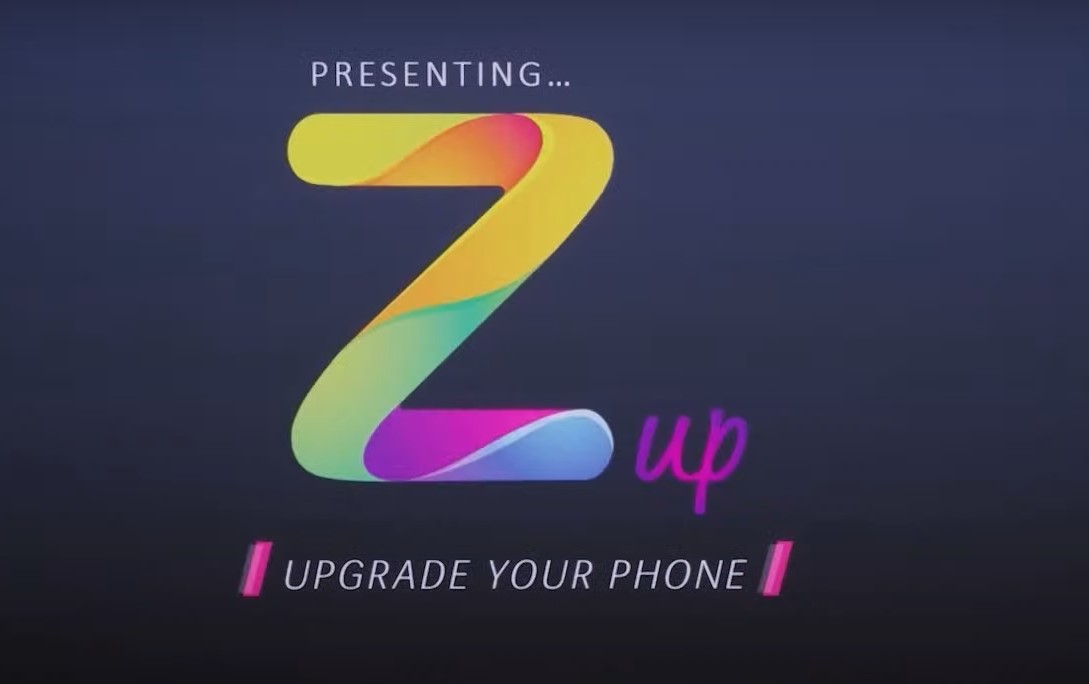 For example, if you have a 2GB RAM+32GB storage variant but you feel the need to upgrade it to a 4GB RAM+64GB storage whilst retaining other features. In such case, as per the 'Zup' program you can just pay the necessary amt(here ₹1,949 only) to get it done.
Users can pre-book an appointment at a service Center and get it done. Lava says there won't be any loss of personal data and the original warranty stands binding even after this. As always, there is a disclaimer for this too. The upgrade program is limited to users of Lava Z2, Z4, Z6, and myZ currently.
ALWAYS BE THE FIRST TO KNOW – FOLLOW US!