It is a known fact that Samsung is the leading player in the foldable smartphone market. The South Korean tech giant is the only company to sell two different form factors of foldable phones globally. Now, a new design patent filed by Samsung Display, the sister company of Samsung Electronics from 2018 has emerged revealing a third possible form factor with a dual-fold outward folding screen from the house of the chaebol.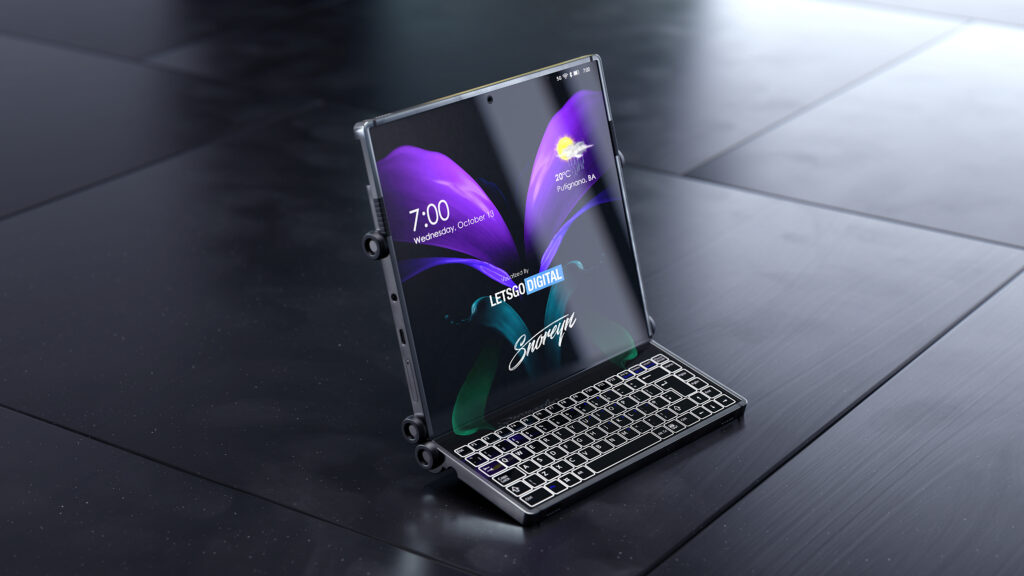 Like most patents, this one too was unearthed by LetsGoDigital. Samsung Display filed this design patent in September 2018 with the KIPO (Korean Intellectual Property Office). However, it was only published on October 6, 2020, more than two years from the day of its filing.
This patent visualizes an outward folding foldable smartphone with dual folding points. In other words, it is similar to the folding phone prototype showcased by Xiaomi in early 2019. However, the one by Samsung Display is much better with a kickstand and sturdy hinges for "Flex Mode" present in Galaxy Z Flip
Galaxy Z Fold2
.
That said, we would like to remind you again that this patent is filed by Samsung Display and not Samsung Electronics, which manufactures phones. Thus, the design patent does not include cameras, ports, speakers, and even volume/power keys for that matter.
Therefore, Giuseppe Spinelli, the graphic designer at LetsGoDigital included some of the missing things in his 3D renders that are included in this article.
1 of 4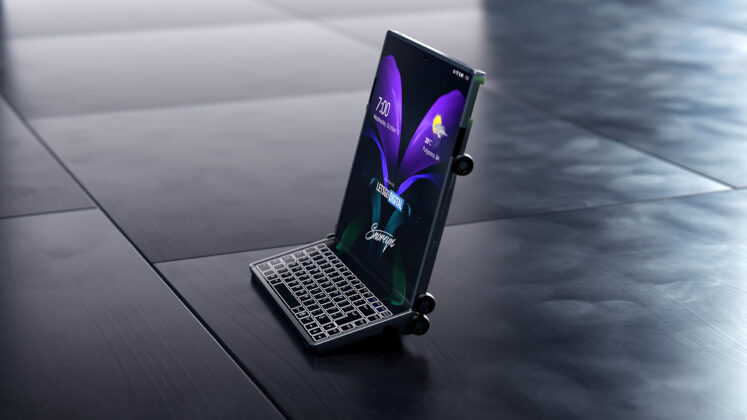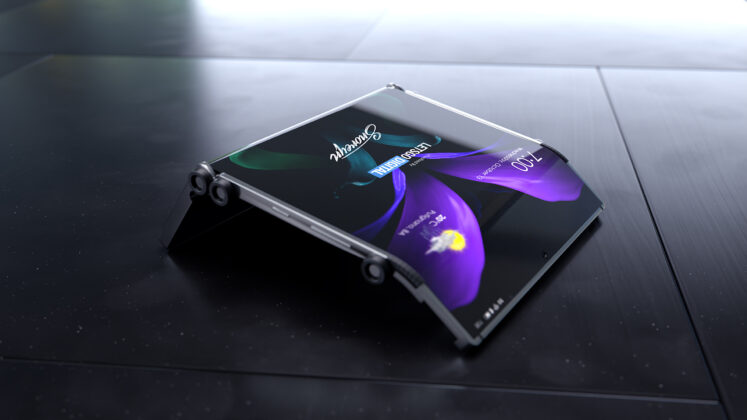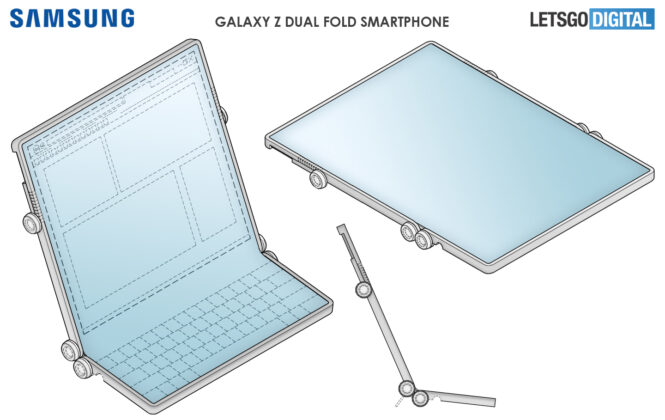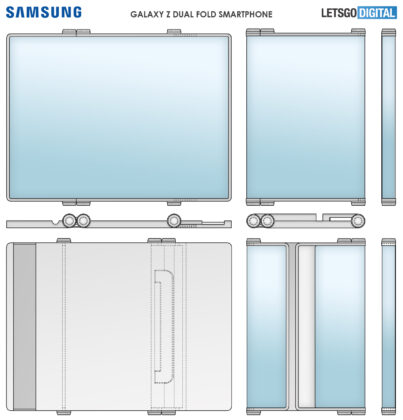 Having said that, this design may never get adopted. That's because the design patent is by the display wing of Samsung and not electronics. Secondly, the patent is now. Hence, if Samsung Electronics has a plan to introduce a similar form factor, there will be certain design tweaks.
ALWAYS BE THE FIRST TO KNOW – FOLLOW US!