A new survey report released today by Xiaomi, says that since March 2020, about 70% of consumers have reported making changes in their living environment due to spending more time at home during the pandemic, and more than half (51%) have reported purchasing at least one smart device during that period.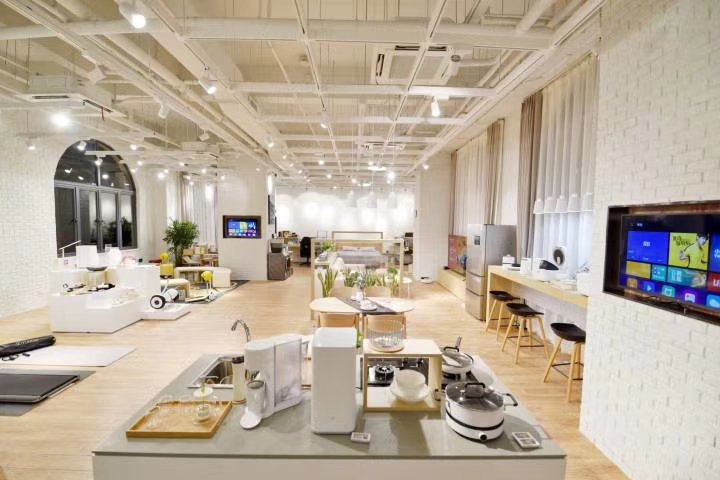 The global lockdown that forced millions to stay at home has altered the way people interact and live in their homes, driving people to reconfigure their physical space to meet new functional demands and convergence of the workspace with the home space. Even students had to undertake their studies from home, and homes were transformed to a sort of one-stop functional environment with all the needed facilities for work, study, exercise, and entertainment.
According to the survey, 60% of the respondents said that it was very difficult to derive joy at home because of the forced merging of their leisure and work environments. About 63% of the respondents had to purchase one or more smart home devices, while 82% reconfigured a part of their homes for work activities during the COVID-19 lockdown, and 79% reconfigured one or more rooms.
Editor's Pick: Huawei Mate X2′ launch reported to have been postponed
Daniel Desjarlais, Global Product Marketing Manager of Xiaomi, in his comments on the insights from the survey, stressed that the goal of smart living has always been about optimizing the physical space to provide smart solutions to problems and new realities using technology as a vehicle for such changes, which was accelerated by the global pandemic.
Going further, Desjarlais said that connected homes, automated systems, and new technology are presently catalyzing the creation of new ecosystems within the home to solve new problems and challenges of staying for longer periods at home.
The survey results showed that makeshift spacing arrangements were widespread across all age groups, with 66% of respondents saying that they were forced to adapt their homes to incorporate a makeshift office space in response to staying home more during the pandemic. This was more pronounced among Gen-Z and Millennials — 91% of Gen Z consumers and 80% of Millennials indicated this was something they were forced to do.
The demand for smart home devices which reflected in the number of purchases as a result of the respondents' perception that these devices offered solutions to some stated home challenges. An average of two smart home devices was purchased by the respondents during the period of lockdown, while the Gen-Z segment had purchased an average of three devices.
The survey also showed that a majority of respondents who had purchased smart home devices plan to continue using such devices beyond the pandemic era, and would be willing to upgrade such devices if another lockdown comes up in 2021.
The adoption and integration of smart home solutions will be a prevailing trend as consumers look to smart devices for efficiency and succor.
Smart devices from a sports watch to a smart speaker provide opportunities for coping with the new normal in leisure and fitness as you can enjoy your favorite exercise at home as well as watch a cinema movie using the array of smart devices available. Smart ecosystems also help in the automation of routine daily tasks, thereby improving productivity and efficiency. Smart home devices will therefore continue to grow in relevance beyond the pandemic era.
Xiaomi is fast becoming a global front-runner in smart devices and continues to expand its lineup to different segments of the smart devices market.
UP NEXT: Chip Battle: How does the Exynos 1080 compare to the Snapdragon 888?
(source)
ALWAYS BE THE FIRST TO KNOW – FOLLOW US!