Advertisement
We already have foldable smartphones from manufacturers such as Samsung, Huawei, Royole, and Motorola, and more manufacturers are expected to join the list this year. While LG is yet to make a phone with a foldable display, it is making a rollable phone which it teased at CES last month. A spokesman for the Korean electronic's giant has said that the phone which should launch as the LG Rollable is still on the way.
LG had teased the device at CES 2021 with a promise to release it later this year. However, reports about LG exiting the mobile phone business have led people to believe that it may suspend the project.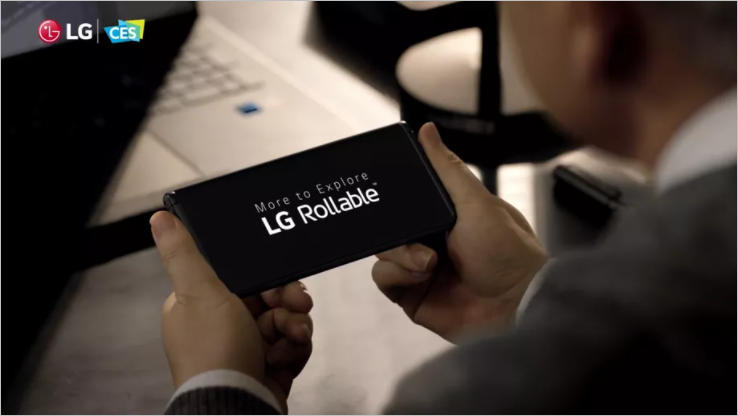 Earlier this week, the Korean publication, Yonhap News, reported that LG may scrap the development of the phone as it considers leaving the mobile business. In relation to the story, a spokesman from LG Electronics informed The Verge that the device has not been put on hold. He is quoted to have said: "I can firmly deny that any such decision on future mobile products has been finalized,".
That doesn't sound very convincing as an analysis of the statement shows that it is not an outright denial that it won't happen at all or it has not been considered but that the decision has not been finalized. It is also hard to take LG for its words as it originally denied it has plans to exit the mobile phone business before turning around later to say it is indeed considering doing so.
Advertisement
The LG Rollable will be the second phone from the LG Explorer Project. The first is the LG Wing. News of a rollable smartphone from LG first surfaced in July last year and the device was referred to as Project B. We expect more details to surface with respect to the LG Rollable in the coming weeks.
RELATED:
ALWAYS BE THE FIRST TO KNOW – FOLLOW US!
Advertisement