Advertisement
A new report has revealed that the 5G smartphone shipments in China have surpassed 100 million units as of September 2020. This marks a major milestone in the 5G handset market as devices' featuring the newer and faster bandwidth are becoming increasingly more popular.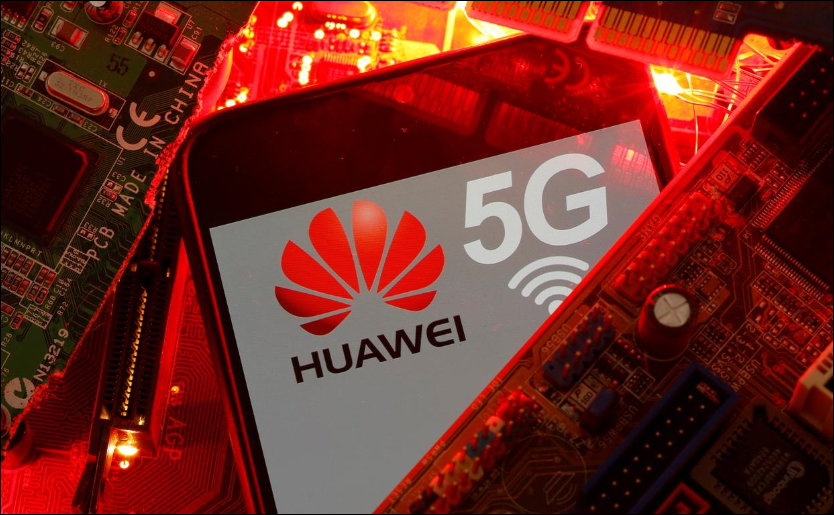 As per the "September 2020 Domestic Mobile Phone Market Operation Analysis Report" from China Academy of Information and Communications Technology, the domestic market of 5G smartphones shipped 13.99 million units in the month alone. This includes 26 new models that were launched during the period, while the cumulative shipments from previous months reach a total of 108 million units with 167 new 5G handsets being launched earlier this year.
In September, the overall domestic smartphone market shipped 23.334 million units in total, out of which, 60 percent of the total shipments were accounted for by 5G enabled devices. In other words, the Chinese smartphone market is now being dominated by phones that arrive with the new generation of networking standards. From January to September, a market total of 226 million mobile phone units were shipped while 218 million units or 96.5 percent of them were smartphones. In this, 108 million units, or 47.7 percent of all smartphones arrived with 5G networking.
Advertisement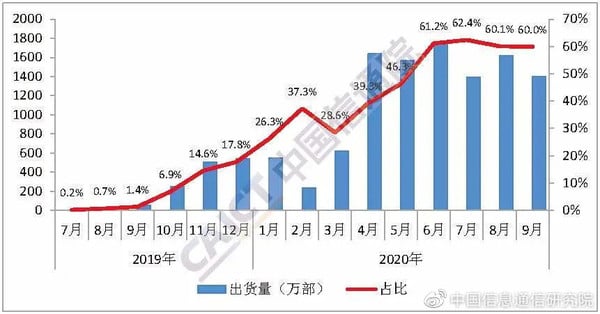 Notably, the month of September also saw a year on year 5G smartphone shipments increase of 29.6 percent over 2019. This accounted for 92.4 percent of all mobile phone shipments in the same period as well. However, the cumulative smartphone shipments in China declined by 22 percent. This is likely caused by the ongoing Coronavirus pandemic as per a CNMO report.
ALWAYS BE THE FIRST TO KNOW – FOLLOW US!
Advertisement