The Redmi 9 – M2004J19G – has surfaced again, this time it was the FCC that released certification data and along with it some salient details about the upcoming phone. It will launch with MIUI 11, if that was ever in question, which likely means Android 10 out of the box.

The phone will be powered by a 5,000mAh battery. Unfortunately, there's no info on the charger – there was some speculation that it will be 10W, a downgrade from the 18W charger the previous model used.
Some may not like it, but the new Redmi 9 will be larger than its predecessor – the dimensions seem to confirm the 6.6" screen, up from 6.22" on the Redmi 8.
This will be an LTE phone, it's too early for the series to go 5G. It will also support 2.4GHz and 5GHz Wi-Fi with 802.11ac, aka Wi-Fi 5.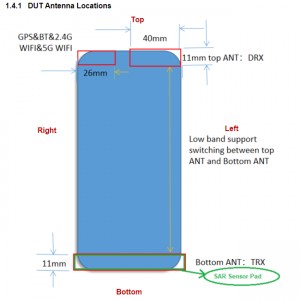 Antenna placement on the Redmi 9
With certifications taken care of, now it's up to Xiaomi when it will unveil the new Redmi 9.