Advertisement
On 31st August, US Borders and Custom Protection announced that it had seized around 2,000 counterfeit Apple AirPods sent to New York's JFK Airport from Hong Kong, worth about $398,00.
Well, it turns out that the department messed up, and the product which they claimed as counterfeit AirPods is actually OnePlus Buds and the total shipment is worth about $158,000 based on 2,000 units.
The photo of the product and the retail box shared by the US Borders and Custom Protection also reveals that the product in question is actually OnePlus Buds — the true-wireless earphones from China-based OnePlus.
Troy Miller, Director of CBP's New York Field Operations, said in a press release: "The interception of these counterfeit earbuds is a direct reflection of the vigilance and commitment to mission success by our CBP Officers daily."
EDITOR'S PICK: Samsung Galaxy S20 FE will launch on September 23
One thing is quite clear from the images that what they have seized is OnePlus Buds, which is not a knock-off of Apple
Advertisement
AirPods. The form factor is being used by several companies for the TWS earphones and OnePlus is among them. The
OnePlus Buds
has clear branding and there's no way to confuse them as a knock-off of Apple AirPods given that there's no Apple branding or trying to pass them off as AirPods.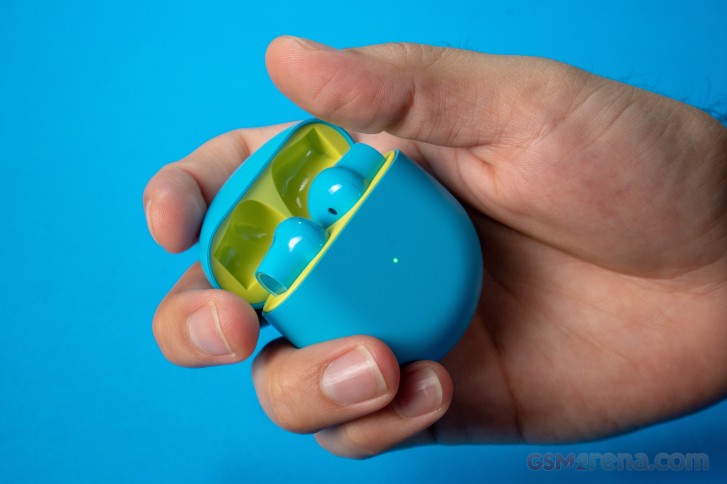 The OnePlus Buds come with a 13.4mm dynamic driver and has support for Dolby Atmos for the OnePlus 7 and OnePlus 8 series. It also has support for Dirac Audio Tuner for the newly launched OnePlus Nord smartphone.
It has environmental noise cancellation which triggers during phone calls. The device also has IPX4 ratings, making it water-resistant. Connecting the earphones with OnePlus smartphones enables additional touch controls, as well as a low-latency mode named Fnatic Mode for gaming.
ALWAYS BE THE FIRST TO KNOW – FOLLOW US!
Advertisement